The Textile Societyís Manchester Antique Textile Fair - Sunday 30th April 2017
A firm favourite for dealers and discerning collectors, the Textile Societyís Manchester Antique Textile Fair in April,
has something for everyone and is Ďthe eventí you simply canít afford to miss.
This yearís show is sewn up and set to be very special because not only is it our 25th Antique Textile Fair in Manchester
but we will also be celebrating the 100th anniversary of Lucienne Day.
Renowned textile designer Lucienne Day was the Societyís first president, who whilst presiding for 10 years, created the prestigious Lucienne Day Award for innovative textile design.
Help to celebrate this momentous milestone by joining us with your family or friends to explore a perfect blend of over 80 exhibitors showcasing everything fabric - stunning antique textiles, clothes and haberdashery from around the world.
Youíre sure to pick up a bargain and be inspired by our student Bursary Award candidates/winners,selected guilds,
museums and organisations sharing their ideas with you, through fascinating talks and displays.
Ideally located at the Armitage Centre on the University of Manchesterís campus; this venue is easily accessible
via train, tram, bus or road, offers free parking, disabled access and on-site organic catering.
Donít miss the opportunity to be part of this exciting occasion, for more information, please visit the Textile Society website www.textilesociety.org.uk/events - see you there!
Museum of East Anglian Life
Ilife Way - Opposite Asda, Stowmarket, Suffolk, IP14 1DE, Tel. 01449 612229
Fields, Fabric and French Knots: Celebrating East Anglia in Stitch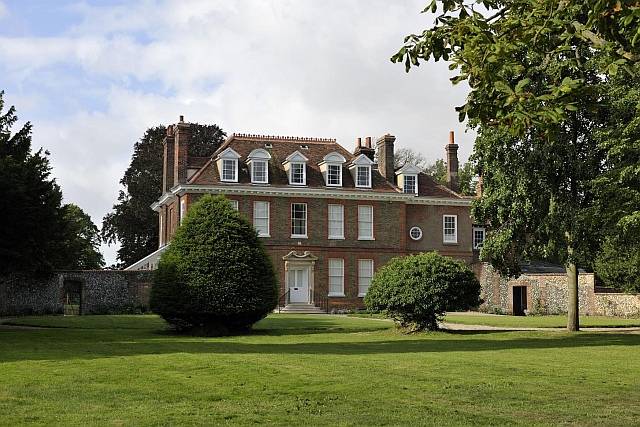 Fields, Fabric and French Knots' is an exhibition of new work by members of local > Embroiderers' Guild groups in Suffolk and Essex.
It will run at the Museum of East Anglian Life, Stowmarket from 1 May to 29 October 2017.
Summer opening: 25 March - 29 October 2017
Tues to Sat 10.00 - 16.30
Sun 11.00 - 16.30
Open Bank holiday Mondays and Mondays in the school holidays 10.00 - 16.30 The exhibition is free with admission to the site.
For details see www.eastanglianlife.org.uk/Visitus
Please note! 'Meet-ups' and 'Get togethers' are exactly that - they are an informal way of getting TSG members to meet each other.
'Meet ups' take place to view exhibitions or specific events and 'Get togethers' take place at a TSG members house (usually on a Saturday) and involve 'show 'n' tell', helping each other, and lots of friendship and fun! 'Meet-ups'are usually free - except for admission charges where applicable. For' Get togethers', members normally bring a plate, i.e. a food dish - usually dessert...
All TSG members are always welcome - just let Linda know if you wish to come along and she will give you the details.