Welcome to the Sampler Guild 'Forthcoming Events' page. The Sampler Guild has a constantly changing programme of events such as 'Meet-ups' (attending exhibitions, classes etc. as a group) and 'Get togethers' (meeting at TSG member's houses) throughout the year, across the U.K. and sometimes abroad. If you are thinking of arranging a 'Get together' or 'Meet-up' in your area, please let us know as soon as possible so that we can notify other TSG members. See the bottom of this page for more information.
FORTHCOMING EVENTS...
As Forthcoming Events are organised, you can find all the information about them here..
.SAMPLER STUDY RETREAT
Heads up for the Sampler Study Retreat from Friday 26th April to Sunday 28th April 2024 (inclusive.).
We are down to a few last places remaining. To reserve your place on this inaugural Study Retreat,
please contact Linda at linda@thesamplerguild.co.uk a.s.a.p!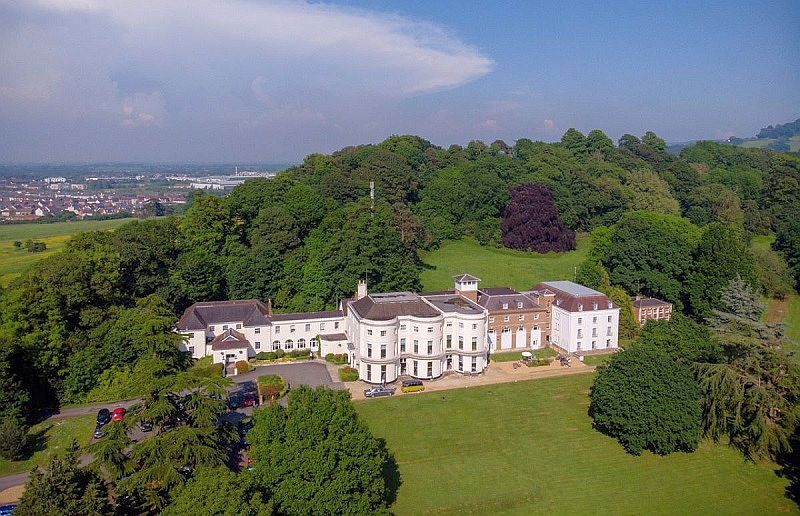 Bowden Hall Hotel is a 4* Georgian country house set in 12 acres of its own parkland located on the edge of the Cotswolds in the Gloucester area, with easy access from the M5. The hotel has plenty of parking and is only about 40 minutes from the tourist spots of Burford, Stow on the Wold or Bourton on the Water if you fancy a day out.
The stitching room is the Ambassador Suite which is located on the 1st Floor with vistas over the lake, ponds and the countryside.
SAVE THE DATE
Noami Tarrant has very kindly agreed to come and talk to us all on a Zoom call on Saturday 18th November 2023 at 7.30 pm
The subject of the talk will be "The Development of Samplers" – this is one not to be missed.
TSG members will be able to attend for free.
For non members wishing to join us for the talk, there will be a fee of £5.00 and you will need to book your place by emailing linda@thesamplerguild.co.uk
BREAKING NEWS!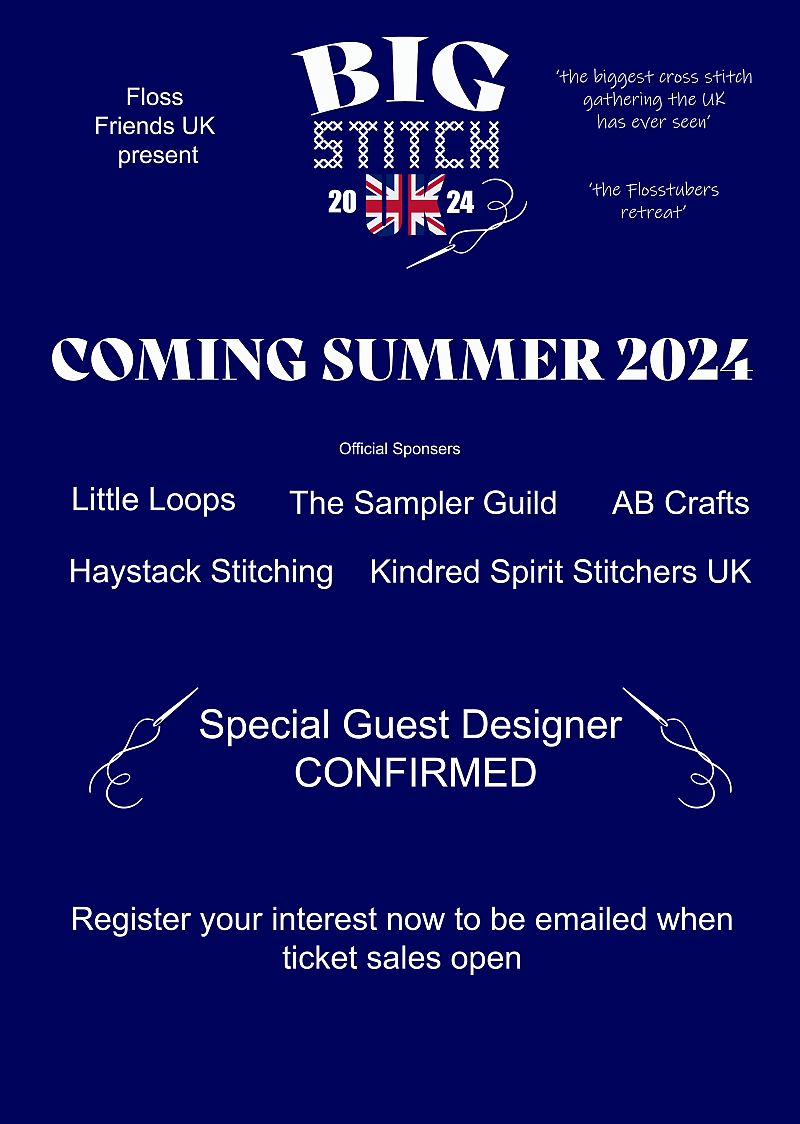 Venue - Magna Science Centre, Rotherham.
Should you wish to purchase a ticket, or require further information,
please email info@bigstitchevents.com or visit www.bigstitchevents.com
Please feel free to spread the word to your friends, local stitch groups and guilds.
----------------------------------------------------------
Please note! 'Meet-ups' and 'Get togethers' are exactly that - they are an informal way of getting TSG members to meet each other.
'Meet ups' take place to view exhibitions or specific events and 'Get togethers' take place at a TSG members house (usually on a Saturday) and involve 'show 'n' tell', helping each other, and lots of friendship and fun! 'Meet-ups'are usually free - except for admission charges where applicable. For' Get togethers', members normally bring a plate, i.e. a food dish - usually dessert...
All TSG members are always welcome - just let Linda know if you wish to come along and she will give you the details.